MusicTeam® is your online Audio resource:
You need someone specific to round out your band.
You need someone to distribute YOUR song.
You need someone to collect and distribute royalties.
You need…. MusicTeam.com
MusicTeam® does all of this and more, for YOU. To help free you up so that you can focus on YOUR music and your art! You are a master baker, all you need are the ingredients; www.musicteam.com offers you a directory of ingredients as well as years of knowledge and expertise to help you achieve YOUR dreams!
Read more…
Member Directory
Online Collaboration
Document Your Publishing & Recording Rights
Organize Your Distribution & Royalties Collection
What is the MusicTeam's Directory
Are you a missing specific talents to complete your musical project or do you simply want to offer YOUR skills to likeminded people who are in need of someone like you. MusicTeam is the hub for YOU. Whether looking for aid or offering your help;
MusicTeam® is the Directory that helps you achieve your goals.
Creating YOUR music, has never been easier!
Sharing YOUR musical gifts, have never been easier!
Finding YOUR ideal musicians, has never been easier!
Online collaboration between musical artists in creating audio recordings
MusicTeam.com is partnered with SkyTracks.io; in so doing YOU can work with your band mates anywhere in the world in order to complete your musical project. As a partner with SkyTracks™, MusicTeam® not only helps you find the missing pieces to your "music team" through its state of the art DIRECTORY, it also allows you to collaborate with the members of your new team (through SkyTracks™), whether they live around the corner, or around the world.
Read more…
Online Collaboration Video
Authors & Composers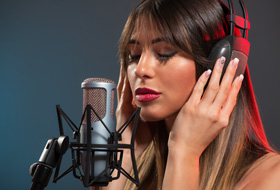 Singers & Musicians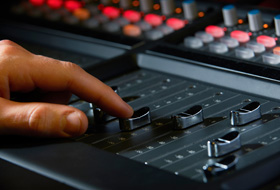 Agents & Producers