Are you  missing specific talents to complete your musical project or do you simply want to offer YOUR skills to likeminded people who are in need of someone like you. MusicTeam is the hub for YOU. Whether looking for aid or offering your help:
MusicTeam is the Directory that helps you achieve your goals.
You play a mean guitar, in fact you can jam with the best of them! You are a rock star!
You can break the proverbial glass with your voice! You are a Diva!
Your lyrical prowess is poetry! You could have written a smash hit… But did anyone notice?!
MusicTeam is your link to complementary talents, to putting together the best team for your project. There comes a time when your talent alone ceases to carry you, there comes a time when one realizes that music is the combined talents and efforts of a group of individuals and there comes a time when a person understands that their musical skills need to be offered and shared with the world.
MusicTeam is YOUR link to finding those likeminded people.
MusicTeam is YOUR gateway to collaborative creation.
MusicTeam is YOUR bridge to success.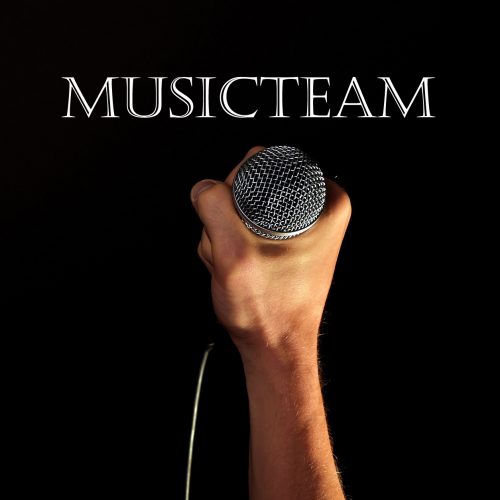 MusicTeam is exactly that; YOUR team of musical talents. A team that we help YOU put together or join! Helping YOU unite all pieces, or become a crucial collborator yourself, to the musical puzzle that has clawed at your mind for untold nights. With MusicTeam's comprehensive directory, YOU can find those artists you need or you can offer yourself for others to enlist.
If you need a male or female vocalist for your band.
If you are a lyrical wonder without a band's support
If you need someone to perform the next BIG solo that will have the masses glued to their speakers.
If you need a bassist who shares YOUR vision.
If you are an extraordinary pianist looking for a group.
If you need to find a team of musical geniuses that share YOUR passion…
MusicTeam is the instrument you need!
MusicTeam.com is the musician's portal to completing his or her symphony. MusicTeam is a way for the musical masses to group up. MusicTeam's goal is, and has always been to;
Help Musical Artists To Make Great Music.