Music Rights Organisations & Associations in Quebec and Canada
An overview of the Canadian ecosystem governing PROs, CMOs, and MROs.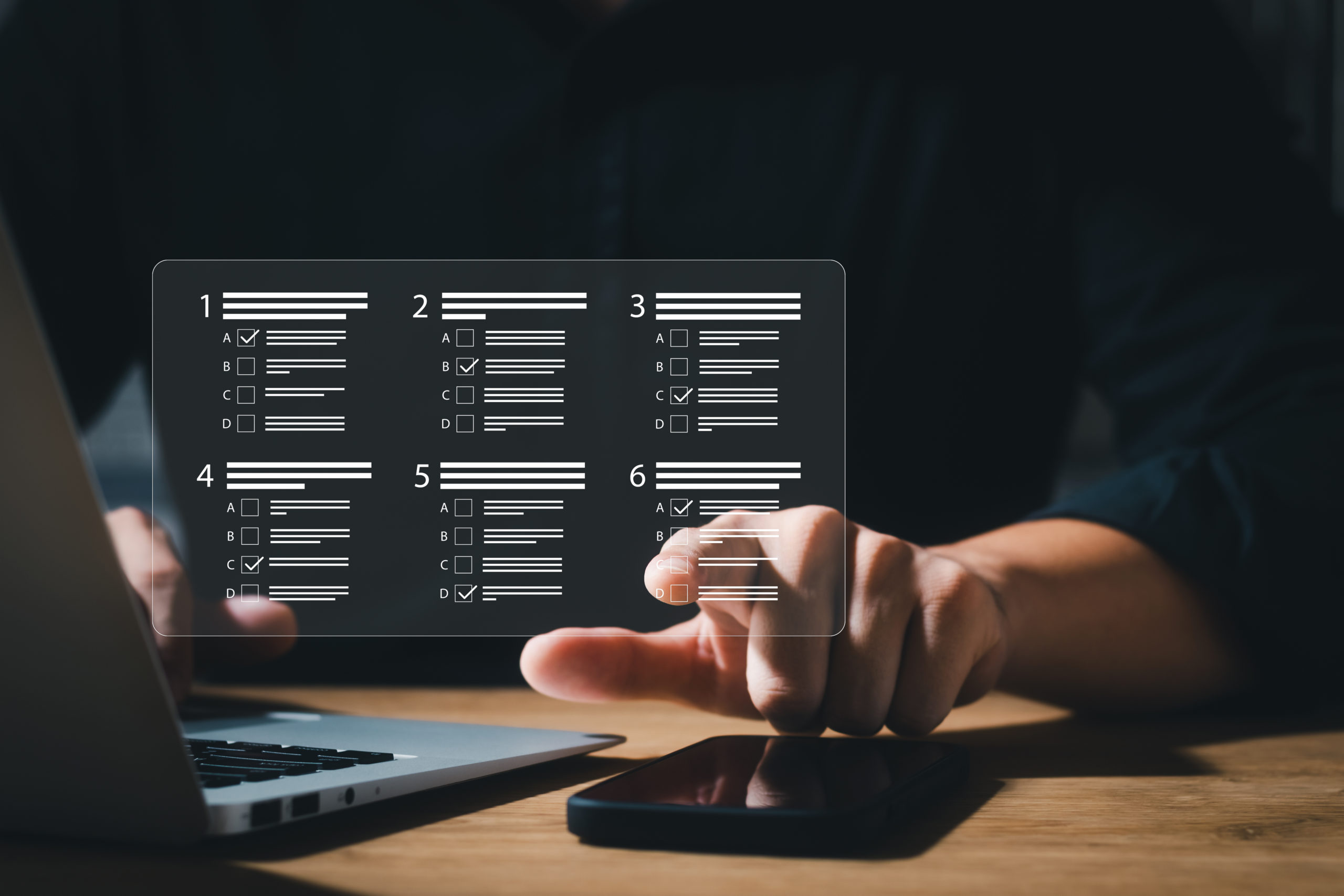 An important fact we have learned in recent years is that registration with a Public Performance Organisation (PRO), a Collective Management Organisation (CMO), or a Mechanical Rights Organisation (MRO) is not exclusive to the jurisdiction of residence or citizenship. This means that, for example, a Canadian citizen can be a member of SACEM or PRS for the administration of their public performance rights for the musical work. The choice of representation is specific to each artist. A Canadian artist, for example, who has a target audience primarily in Europe, might benefit from being represented by a European organisation.
An Organisation's mandate is usually for two years, so an artist may decide to terminate their contract with one and give the mandate to another organisation afterward if that becomes a better choice for them. Most countries have only one PRO for the administration of the public performance of their musical works. For other rights, we refer to either a CMO like Soproq in Quebec or an MRO like The MLC in the United States.
In Brazil and the United States, there is more than one PRO. This is particular to these territories. As for the representation of mechanical reproduction rights, in Canada, songwriters are represented by a separate society, either SOCAN DR or CMRRA. In France and Germany, the PROs, i.e. SACEM and GEMA also handle the mechanical or reproduction rights. This means that an artist only has to join one organisation in order to have their two rights administered. This could influence the choice of an artist in their choice of representation in order to reduce the administrative operations related to the management of their copyrights.
As an independent and emerging artist, there is a lot of knowledge to be gained in order to understand the workings of the music industry. So to begin, it is important to know that the music industry is part of the cultural sector. The cultural sector is administered by the Ministry of Culture and Communications in the province of Quebec and receives funding from the Ministry of Heritage at the federal level. When reading the "About" section of the rights and collective organisations, most of them mention non-profit organisations (NPO). Why is this so?
"An NPO is a legal entity, which possesses a patrimony distinct from the persons who constitute it, whose intention is not to make pecuniary gains to be shared among its members, but rather to invest in order to achieve its goals, in various fields such as the arts" (YULEX). In order to finance their altruistic activities, NPOs use grants issued by the government, i.e. public funds. These organisations have boards of directors with members who are committed to the mission of the NPO and who are experts in the artistic content or approach.
It is a business model that requires great transparency and the involvement of its members. Governance is different and decision-making and budgets are approved by the board of directors. Budget envelopes are planned strategically and with specific guidelines. The cultural sector in Quebec and Canada is therefore developing in harmony and with the support of the government. 
With this approach, organisations and associations invest in the interests of their members. For example, they offer training to support their members in their professional and artistic development. They also develop partnerships with other organisations to offer services that benefit their members. It is the mission of each organisation to develop the talent of its members. For an artist, this type of business model means that when they have particular needs for their artistic or professional development, they can get the support they are looking for from the organisations and associations. This model works best when members are active and participate in training and education activities. Through this network, many are able to make professional connections that allow them to advance in their careers.
Here's a summary of the different music right societies and professional associations in Canada:
Public Performance and Mechanical Reproduction of Musical Works
SOCAN and SOCAN RR (Society of Composers, Authors and Music Publishers of Canada – Reproduction Rights (formerly SODRAC)) is an NPO that licences music to individuals and organisations and collects and distributes performance and reproduction royalties for more than four million music creators, publishers, and visual artists worldwide.
Visit SOCAN's website for more details and SOCAN's Words & Music cultural magazine to keep up to date.
Services offered:
Administration of public performance and mechanical reproduction rights for musical works,

Talent development,

Creative Mondays are used to foster positive collaborations between SOCAN members,

Music competitions,

Creative incubator,

Emerging Composers Mentorship Program,

Co-writing camps,

Canadian Music Research Advancement Awards,

Equity X Production Mentorship Program.
Funding:
Travel assistance,

Professional development assistance,

Commissioning assistance,

Career development grants.
Reproduction of the Musical Work
CMRRA (Canadian Musical Reproduction Rights Agency) is an organisation that licences individuals and businesses to reproduce songs recorded, sold, and broadcast in Canada in a variety of media. It represents publishers. An independent songwriter can become a member of CMRRA by registering as a publisher.  
Service offered:
Administration of the mechanical reproduction rights of the musical work.
Visit the CMRRA's website to learn more.
Public Performance and Reproduction of Sound Recordings
Re:Sound is Canada's non-profit society dedicated to obtaining fair and equitable compensation for performers and record companies for their performance rights. "Re:Sound is the only organisation authorised under The Copyright Act to collect the neighbouring rights royalties to which [artists are] entitled. While Re:Sound collects and distributes royalties on behalf of performers and record companies, SOCAN collects and distributes royalties on behalf of songwriters and music publishers. (Re:Sound)
Unlike SOCAN, performers and producers belong to societies that are members of Re:Sound. Direct membership with Re:Sound is possible, but Re:Sound suggests membership in a member society.
Service offered:
Re:Sound's work is to advocate on behalf of performers and record companies for fair royalty rates in Canada and to secure agreements with international partners.
ACTRA-RACS (Recording Artists' Collecting Society) is an NPO that represents performers, session and background musicians, up to and including lead singers, for the public performance of their sound recordings.
Here are some of the benefits for ACTRA-RACS members:
Access to a personal insurance plan for artists,

Discounts for professional artistic services such as Bandzoogle.
Visit the ACTRA-RACS website for more information.  
ARTISTI is an NPO that protects, preserves, and represents the right to equitable remuneration and the right to remuneration arising from the private copying regime for performing artists.
Visit the ARTISTI's website for more details.
Services offered :
Administration of the right to equitable remuneration and the right to remuneration arising from the private copying regime for performers,

Management of the exclusive rights of reproduction of the fixed performances of its members,

Management of the exclusive rights related to the fixation of sound performances and the commercial exploitation of fixed sound performances on sound recordings in physical or digital form,

Management of the performers' rights at the SoundExchange.
CONNECT Music Licensing (CONNECT) represents the public performance and reproduction rights of sound recordings of record companies, as well as artists and producers who own or control the copyright.
Services offered:
Licences for DJs to allow copies of sound recordings on an external medium such as a computer, USB stick, or external drive and for establishments that use copies of sound recordings as background music in their establishments.
Visit the CONNECT's website for more information. 
MROC (The Musicians' Rights Organization Canada) is an NPO whose primary mandate is to collect and distribute royalties to musicians and singers from the private copying and use of performances in sound recordings.
Here are some of the benefits of MROC membership:
legal service,

an exceptional equipment insurance plan.
Visit the MROC's website for more details.
Soproq (Société de gestion collective des droits des producteurs de phonogrammes et de vidéogrammes du Québec) is a CMO for the rights of producers of sound recordings and music videos. It collects and distributes royalties from public performance rights, reproduction rights and private copying rights for the sound recordings and music videos in its repertoire.
Here are some of the benefits of SOPROQ membership:
Assistance in resolving disputes,

Management of performers' rights at the SoundExchange,

Training sessions,

Legal deposit at the BAnQ,

Defence of producers' rights.
Visit the Soproq's website to learn more about their services.
Independent and emerging artists who have all the artistic roles need to join multiple rights and collective organisations in order to collect all their royalties. With a platform like MusicTeam®, since the metadata is in one place, communicating it to each organisation can be made easier. Collecting royalties is one of the main goals of organisations, but ultimately representing its members and facilitating their artistic and professional development is at the heart of their mission.
In addition to rights and collective organisations, there are a multitude of cultural associations and organisations that represent other artistic interests, to name a few:
Co-founder & Head of Product of MusicTeam®. She graduated from Berklee College of Music in music business and from Birkbeck University of London in information systems. She wrote her thesis on the rights management for songwriters and performers in a digital world and it is through to her vision that MusicTeam® was developed.